Ambrose University and the CSCA are delighted to host a talk by ASA Executive Director Leslie Wickman (Ph.D. Human Factors and Biomechanics). (The American Scientific Affiliation is the CSCA's parent organization.) This is our first event in Calgary as a part of our Local Chapters Project!
"God and Big Bang Cosmology"
Location: Airhart Lecture Theatre, Ambrose University
Hot drinks and cookies will be provided courtesy of Ambrose University!
Scientific evidence strongly suggests that our universe had a beginning, commonly referred to as the Big Bang. What does this mean for those who believe in God as Creator? In this presentation, Dr. Wickman explores our biggest heart-and-soul questions about how faith and science go together:
Is it rational to believe that God exists?
How should we look at Scripture in light of scientific discoveries?
Are we alone in the universe, or could there be life on other planets?
Why is the universe beautiful, orderly, and understandable?
Does Christianity make sense in light of logic, reason, and science?
In this faith-affirming presentation, Dr. Wickman gives an overview of the the evidence for God's existence from the findings of modern science. She interprets complex scientific discoveries in widely accessible ways, giving her audience a better understanding of how Scripture, science, and creation fit together.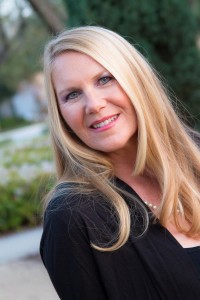 Leslie Wickman, Ph.D, is an internationally respected research scientist, engineering consultant, author and inspirational speaker. For more than a decade Wickman was an engineer for Lockheed Martin Missiles & Space, where she worked on NASA's Hubble Space Telescope and International Space Station Programs, receiving commendations from NASA for her contributions and being designated as Lockheed's Corporate Astronaut (hence the nickname "Rocket Girl"!). After spending the past 15 years in academia, Dr. Wickman now serves as Executive Director of the American Scientific Affiliation, a non-profit organization promoting the dialog between science and faith. (Source)

This project / publication was made possible through the support of a grant from Templeton World Charity Foundation, Inc. The opinions expressed in this publication are those of the author(s) and do not necessarily reflect the views of Templeton World Charity Foundation, Inc.