For the past 50 years, the Canadian Scientific and Christian Affiliation has facilitated discussions about science and Christian faith in Canada. As part of our 50th-anniversary celebrations, we asked 50 CSCA members to comment on their personal connections to science, scripture, and Canadian scenery. We will share these contributions throughout 2023 in the hope that you will find them engaging and encouraging.
CSCA member of the week: Dr. Colin C. M. Campbell, who taught at McMaster University for 15 years in the Department of Physics and in the Department of Computer Science.
1. Why did you choose your scientific discipline?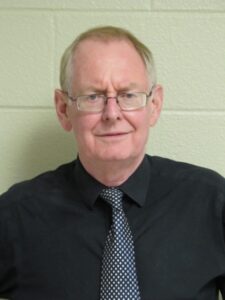 To investigate the relationship between Providence and physics.
To hear more from Colin on providence and physics, see this CSCA lecture on the topic.
2. What is one of your favourite Bible verses and why?
"The truth shall make you free."
—John 8:32
3. Which Canadian city or landscape do you love exploring and why?
Montreal, Quebec.