Trinity Western University's Student Association, the TWU Faith and Science Club,
and the CSCA are delighted to present a lecture by CSCA member Dr. Robert Doede.
"Transhumanism: A Neo-Gnostic Flight from the Material World"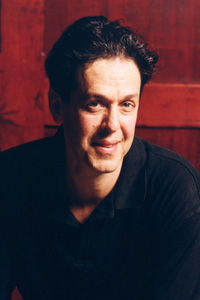 Dr. Doede will be discussing the symptoms of what he calls the Neo-Gnostic flight from the material world, as they are manifested in modern western culture's love affair with abstractions, universal laws, and repeatable informational patterns. His lecture will briefly interrogate the merit of this intensifying drive by contrasting it with the Judeo-Christian affirmation of the material world, bringing some of Michael Polanyi's ideas into the discussion and showing how this Neo-Gnostic flight from materiality comes to its logical conclusion in the recent movement known as Transhumanism. He will conclude by exploring some of the challenges Transhumanism brings to Christian believers.
Dr. Robert Doede (B.R.E. William Tyndale College; MCS, Regent College; Ph.D. Kings College, U of London) is Professor of Philosophy and Co-director of the Gender Studies Institute at Trinity Western University. He specializes in Existentialism, Philosophy of mind, Feminist philosophy, and Transhumanism.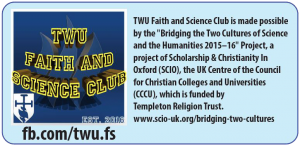 TWU Parking Info.
TWU Campus Map (Bld. 28)

This project / publication was made possible through the support of a grant from Templeton World Charity Foundation, Inc. The opinions expressed in this publication are those of the author(s) and do not necessarily reflect the views of Templeton World Charity Foundation, Inc.