CSCA folks in the Toronto area may be interested to hear CSCA member Ewan Goligher speak on conscientious objection in healthcare at Wycliffe College.
Public Lecture by Ewan Goligher – The Ethics of Conscientious Objection in Healthcare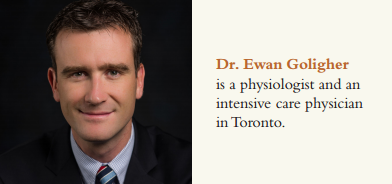 On Thursday Oct.27th at 7:00 pm at Wycliffe College (Sheridan Hall), Dr. Ewan Goligher will give a free public lecture, "On Saying 'No': the Ethics of Conscientious Objection in Healthcare."
Dr. Ewan Goliger is a physiologist and intensive care physician. He obtained his MD from the University of British Columbia and trained in internal medicine and critical care medicine at the University of Toronto.
He will be speaking about conscience rights for medical professionals including physicians, nurses and healthcare workers.
This event is co-hosted by Wycliffe College and the deVeber Institute.
Please RSVP at 416 256 0555 or bioethics@deveber.org.