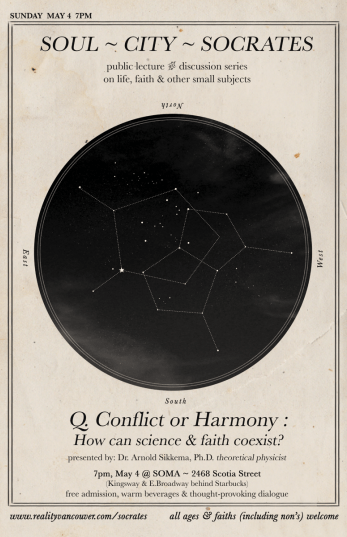 Reality Church in East Vancouver is beginning a series called "Soul ~ City ~ Socrates" and has invited CSCA President Arnold Sikkema to give the first talk, entitled "Conflict or Harmony:  How can science & faith coexist?"
Details are available on the church's website and Facebook event page.
All are welcome! Invite your friends.