CSCA's Vancouver chapter presents a three-hour in-depth workshop with George Marsden for a modest fee.
George Marsden Workshop: Faith & Rationality
Thursday, July 13, 2017: 1:30 – 4:00 PM
Trinity Western University (Precise location will be given to registrants)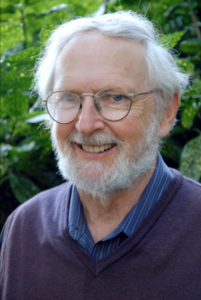 George Marsden (Professor Emeritus, University of Notre Dame) has taught history at Calvin College, Duke University Divinity School, and the University of Notre Dame. His books include Fundamentalism and American Culture, The Soul of the American University, The Outrageous Idea of Christian Scholarship, Jonathan Edwards: A Life, and C.S. Lewis's Mere Christianity: A Biography. (source)
This July, we will host a workshop in Langley, BC with George on the relationship of Christian faith to modern rationality geared to pastors, students, academics, and other interested parties. What differences should Christian perspectives make in thinking about and relating to the contemporary world and its intellectual assumptions? How do we strike a balance between biblical claims and the legitimate claims of modern science? For instance, does faith in creation entail developing young earth "creation science?" Why do so many Christians think it does?
Pricing:
(All attendees will pay with cash or cheque at the door.)
$40 – Regular Price

$20 –

CSCA Members

(including student members; TWU faculty also qualify.)
Space is limited!
Optional Dinner: Join us for dinner afterwards (appx. 4:30 PM – 6:00 PM); dinner pricing TBA. Dinner location will be provided to registered participants.

This project / publication was made possible through the support of a grant from Templeton World Charity Foundation, Inc. The opinions expressed in this publication are those of the author(s) and do not necessarily reflect the views of Templeton World Charity Foundation, Inc.